To adjust the Music please right- click the note on the bottom of the page.







This Page is dedicated to
"RAOK"
Random Acts of Kindness.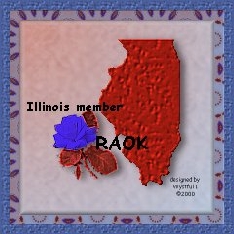 As members we spend 5 minutes a day trying to bring a smile to someone's face.
We sign guestbooks and send cards to people we do not even know.
Of course anyone can commit an act of kindness on the internet as well
as in their home and work place but we have joined together as a group
of friends to make the internet a friendlier place.
If you would like to know more- you can find out here .





Thank you, Becky
* * *

To navigate this Site- Charlotte's Web,too:
Charlotte's Web, too - Meine Mutter- My Mother - Kleinsachsenheim, my Hometown
Fibromyalgia and Myofascial Pain Syndrome - Your Daily Motivational Message
- Quotes - Garden of Friendship - Random Acts of Kindness
Pearls of Wisdom/ Nuggets of Knowledge - The Hunger Site - We remember......
Special Pets that own us - My Awards